Every Time I Answered My Door in 2007
(Some Protraits)
For the entire year of 2007 I took a photograph of whoever was at my door every time I answered the doorbell. Among the resulting 119 portraits are UPS, FedEx and other delivery people, solicitors, Jehovah Witnesses, plumbers, real estate agents, a boy scout, and numerous friends and neighbors.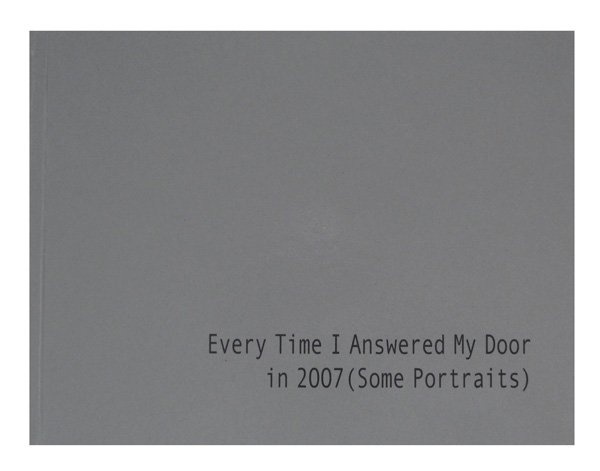 To view pages of the book click here.
To view the entire contents of the book click here.
Hardbound, 8.5" x11", 106 pages, 99 images. Printed by the artist.
Available as part of a complete set of artist books only.
To order contact Stephen Berens at slberb@earthlink.net