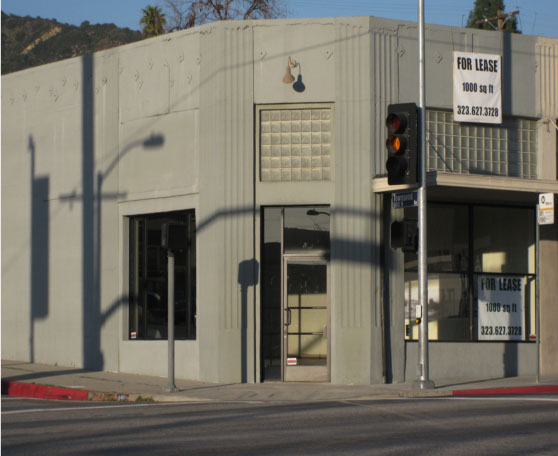 Of No Particular Interest (A Direct Comparison)
Of No Particular Interest (A Direct Comparison) is a site-specific installation by Stephen Berens on the corner of Colorado and Townsend, in Eagle Rock.
The installation consists of two 2' x 16' panoramic photographs shot at the location that allow for a direct comparison between the two slightly different images and the site itself. The installation brings into crisp focus the differences inherent in the experience of photographs versus the experience of the world itself. Not only are the photographs intrinsically about the past they also allow the viewer to interact with the subject without the necessity of action, which is a fundamental need when interacting with the world.
These photographs are positioned in direct relation to their subject, which brings up the question: How do photographs transform even the most mundane place into something interesting? And, if they do, does it make any difference what we photograph?